Home

Structural Products &  Services, Stairlifts
Furniture, Clocks, 
Accessories
Antiques, Folk Art, 
Fine Art, Auction Houses
Interior Design & Architecture

VICTORIAN REDUX
Michael Gambaccini is a self-confessed late Victorian fanatic. "I'm obsessed with it. When I was in high school, my father  was upset with me because I bought a Renaissance Revival bed before I bought a car." 

When Michael, who lives in West Hartford, found a battered Victorian settee and a non-matching beat up Victorian chair, both of them circa 1870s, he knew he didn't have to go far to find  an upholstery shop  with the level of expertise he demanded. Michael insists on absolute period authenticity, down to the gimp on the edge of the fabric and the right velvet trim. Imperial Decorating andUpholstery  has been in business in West Hartford since the 1930s and is known far and wide for its restoration of antique furniture. Imperial also maintains a large fabric showroom offering a vast selection of period-correct material.
    Following are some before, during and after photos of Michael's settee and chair. To say that he is pleased with the results is an understatement.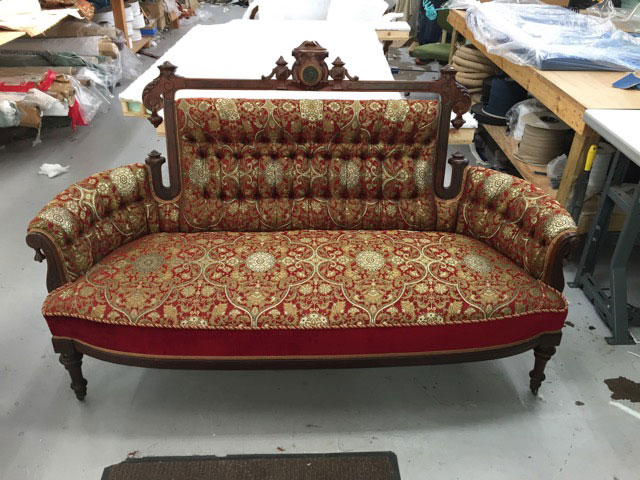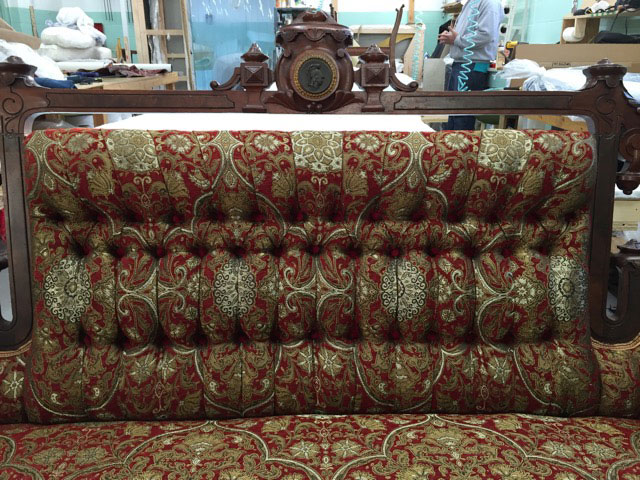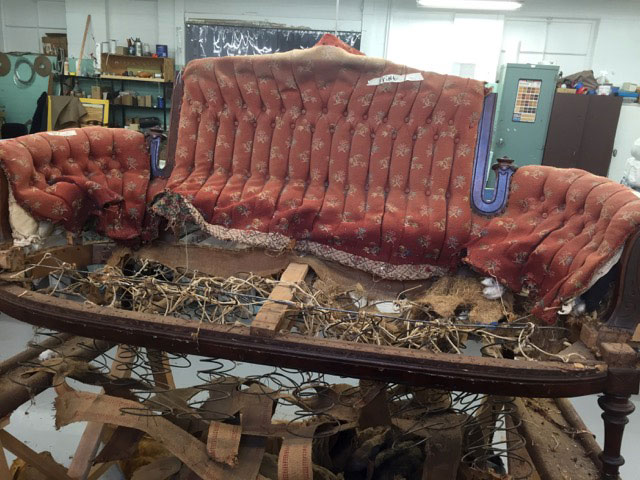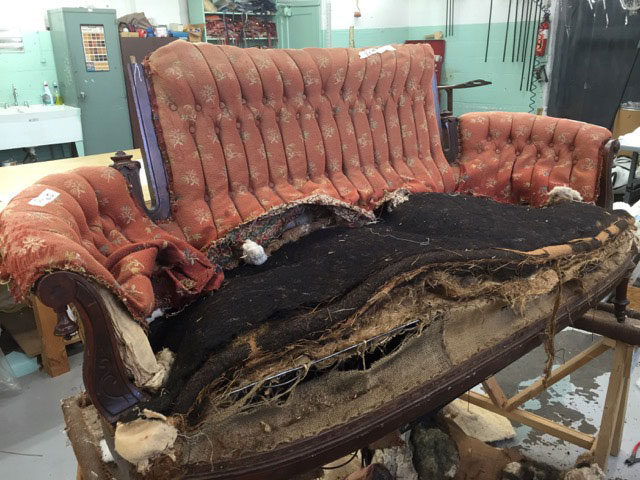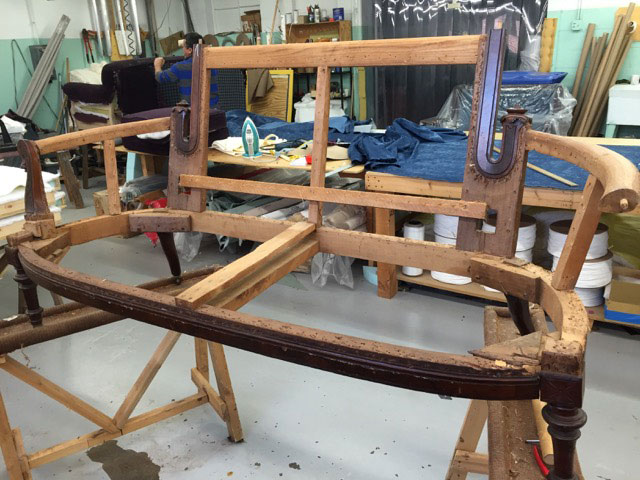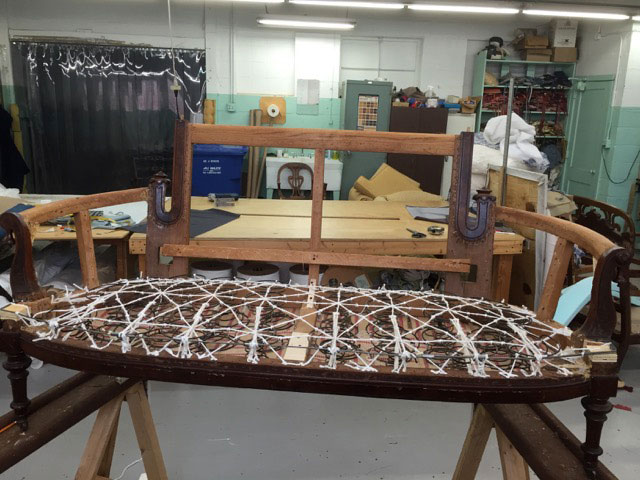 IMPERIAL  DECORATING  AND  UPHOLSTERING
41 Prescott Street · West Hartford, CT 06110
860-232-2277 · imperialdecorating.com