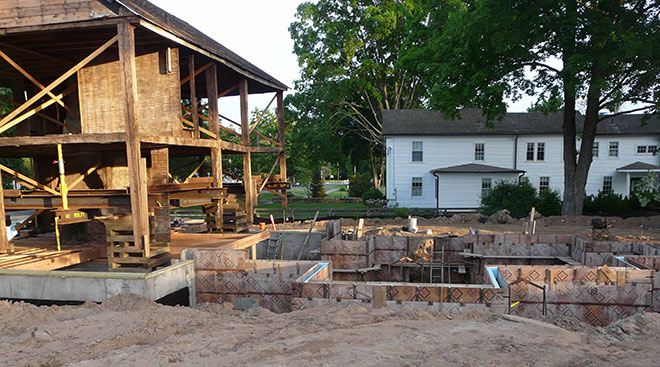 "Everyone who stops always asks why we are tearing down the house," he said. "We aren't. We are preserving what we can and incorporating it into a new building."
The new building will be located just south of the church and will be used for small weddings, funerals, music recitals, book signings as well as for community meetings.
The church has raised $950,000 for the project, but Russell noted over the past several months dozens of volunteers have helped remove the walls, plaster, flooring and donned environmental suits to remove lead paint from the home leading to more than 800 hours and $40,000 in sweat equity.
"The goal is to renovate and stabilize the old 1700s home and what's left of it," Russell said. "We've pulled off everything we can from the house and saved what we can...putting as much of the old trim, molding, paneling and flooring back in as we can ... our goal is to build something that will last another 250 years."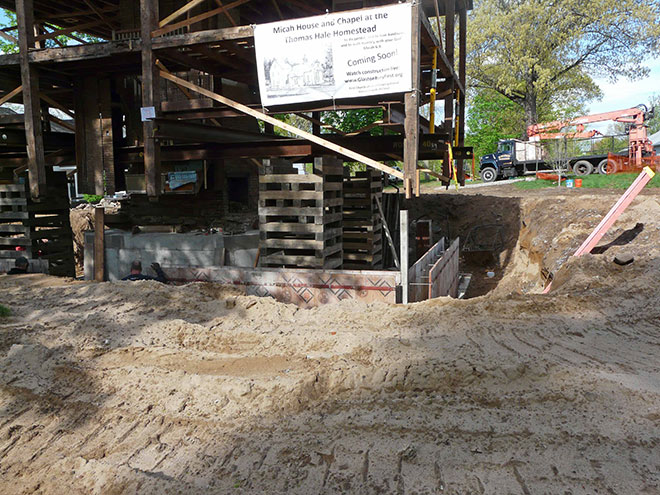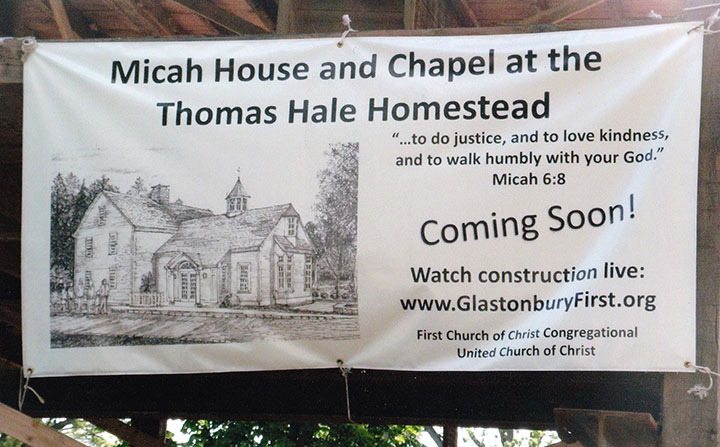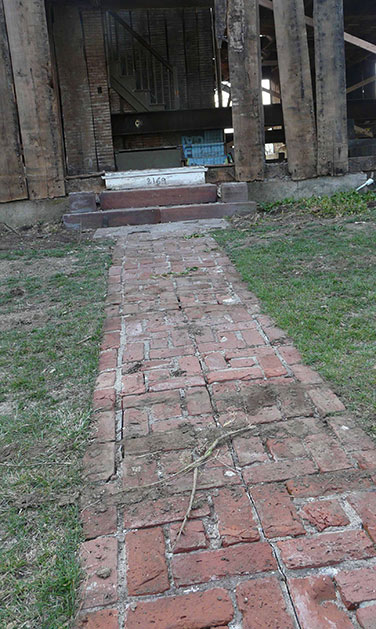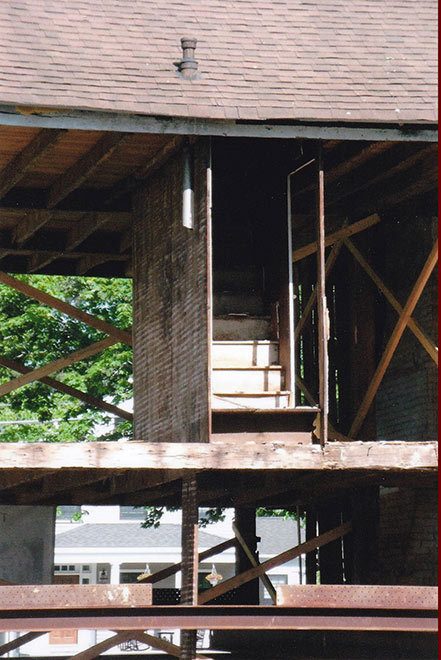 The flooring for the new building will be made from the huge chestnut planks that once served as the outer walls to the home. The boards will be sanded and planed. All the moulding and paneling has been painstakingly removed and labeled and the home's original nails have been saved.