Home

Structural Products &  Services, Stairlifts
Furniture, Clocks, 
Accessories
Antiques, Folk Art, 
Fine Art, Auction Houses
Interior Design & Architecture

REVERIE THE LANDOWSKA HOUSE
by Anya Laurence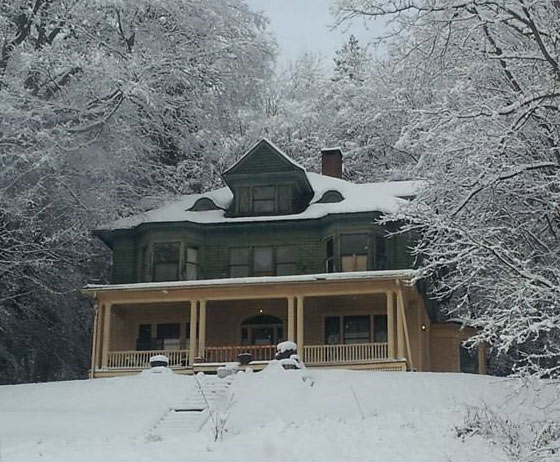 The Landowska House, Lakeville CT
When I first entered the Landowska house in Lakeville, Connecticut, in 1975, it was to audition with the director, Denise Restout. I had already studied piano with the great Czech pianist, Rudolf Firkusny, and given a Carnegie Hall debut recital. Now I wished to explore more fully the works of Bach and other early composers. What better place to do this than in the old house on a hill in Lakeville.
| | |
| --- | --- |
| | Landowska had been gone for several years by this time, and yet the house resonated with her personality. On her desk, all had been left as it had been on the day she died. Her gowns still hung in the closet, her annotated scores were on display, and inside the front door the award for platinum records was prominent. |
As I sat at the piano, I told Mme. Restout that I would be playing a set of Haydn Variations. She had a strange look on her face, but told me to begin when I was ready. I had played about half of the piece when I stopped abruptly and faced her. I had felt the presence of the great harpsichodist in the room.

Mme. Restout ordered me (very sternly) to continue, and at the end, with tears in her eyes, she told me that was the last composition Landowska had played on that piano before she died.
| | |
| --- | --- |
| That was quite an introduction to The Landowska Center in Lakeville, and I continued to study there for a few years. Denise became a close friend and every time I visited there was another strange coincidence. To have been able to study on the personal pianos and harpsichords that Landowska used every day was a great privilege. | Students at the Landowska House, Director Denise Restout and author Anya Laurence circled in red. |
Landowska fled France at the beginning of WW2, and settled in an apartment in New York City, but it was not long before she decided to find a permanent place where she could live, teach and practise for her many concert appearances. For that she required peace, an abundance of nature and a home where she could hide away from the public life she was subjected to in New York. Her choice of a Connecticut old house was exactly what she needed. Wanda Landowska died there in 1959, and the home ultimately became The Landowska Center, where students from many parts of the world came to study her scores, do research and have lessons.
At the present time, the house is a private residence and is not associated with Wanda Landowska in any way.