Home

Structural Products &  Services, Stairlifts
Furniture, Clocks, 
Accessories
Antiques, Folk Art, 
Fine Art, Auction Houses
Interior Design & Architecture

REQUIEM FOR AN OLD HOUSE
by John D. Poole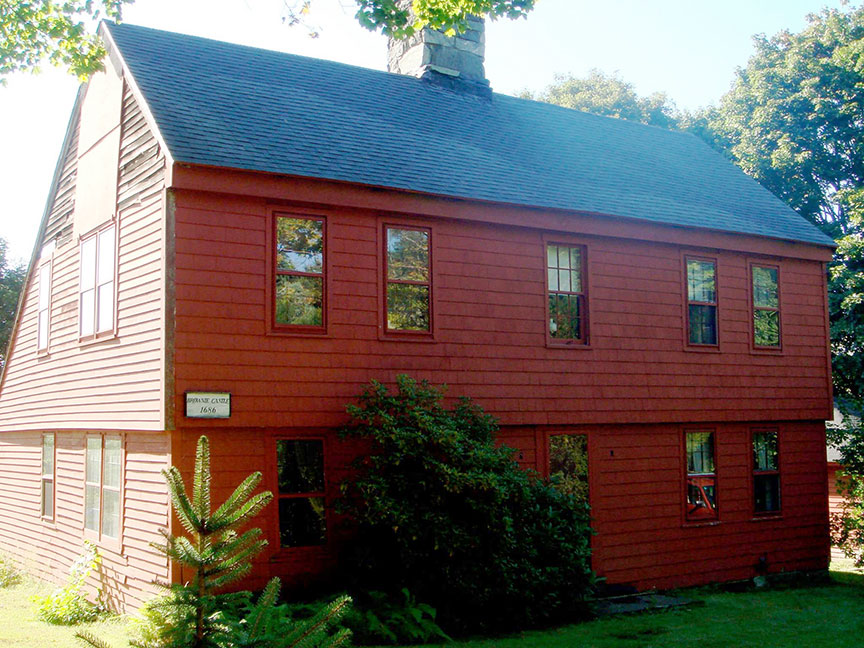 The Samuel Bowers-John Durand house, c. 1686, Derby, Connecticut. Located near the top of Academy Hill, on Academy Hill Road (Image Source: Wikipedia Commons). — in Derby, Connecticut.
The Samuel Bowers-John Durand house, c. 1686, locally known as "Brownie Castle", and the oldest surviving house in Derby, was demolished on Tuesday, 26 January 2016, by its owner, despite local efforts to save it. Unfortunately, this home had no legal protections as an historic resource: it was not situated within an historic district, nor listed on National or State Registers, nor subject to any preservation easements. The City of Derby now has some work to do it if it's serious about conserving its remaining historic building stock, including implementing a demolition delay ordinance, as well as a municipal-wide historic preservation ordinance, similar to the one recently enacted by the City of Milford. And hopefully, private owners of historic properties will give consent to National or State register nominations for their buildings, which, in addition to affording better long-term protection against future demolition, also carry other benefits, including eligibility for state or federal historic tax credits

Chimney column and historic stone wall.
— in Derby, Connecticut.





The site where Brownie Castle (c. 1686) had stood, less than one week ago today, now consists of nothing but in-fill and a straw ground cover. Will the historic stone wall at least be retained? — in Derby, Connecticut.






The home site, the day following demoliton. Only the chimney column and part of the foundation remained. There's also a pile of wide planks toward the right hand side of the photo. — in Derby, Connecticut.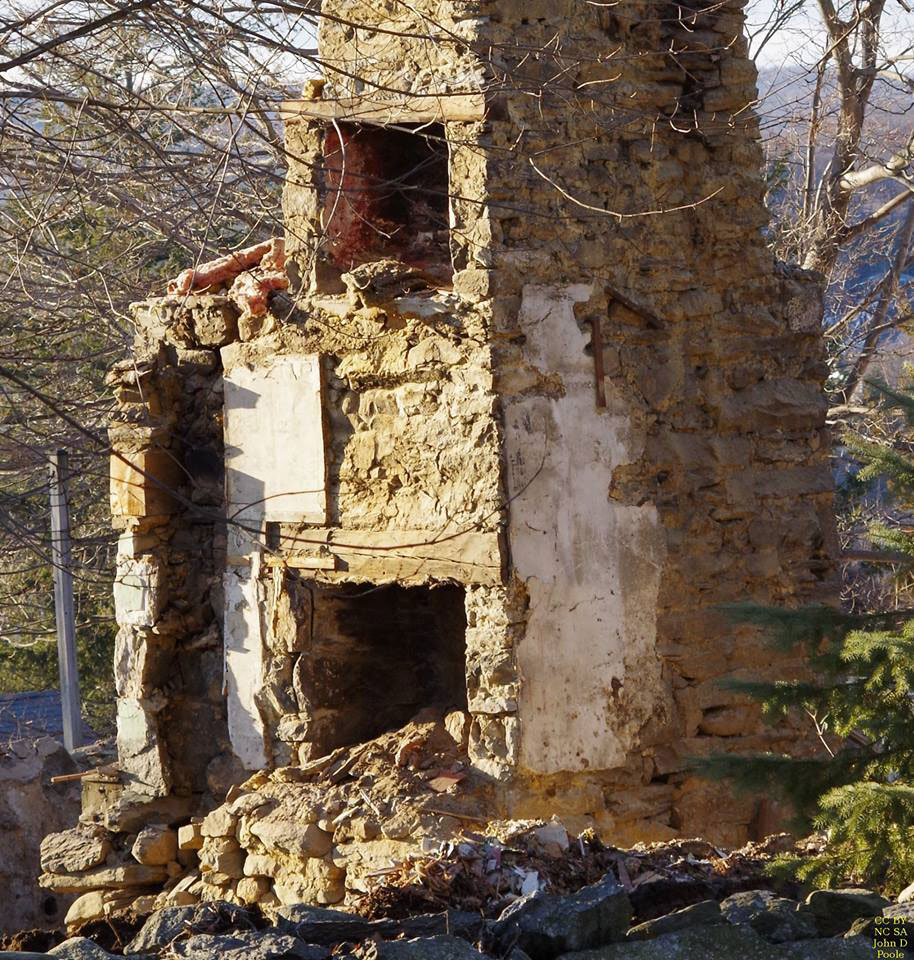 You can see the large, hewn, wooden lintels forming these 1st and 2nd floor fireplaces. The large kitchen fireplace had twin beehive ovens built into the rear wall of the firebox -- an indication of very early construction. — in Derby, Connecticut.