Home

Structural Products &  Services, Stairlifts
Furniture, Clocks, 
Accessories
Antiques, Folk Art, 
Fine Art, Auction Houses
Interior Design & Architecture


PERIOD  KITCHEN SHOWCASE 2
Photos by Skip Broom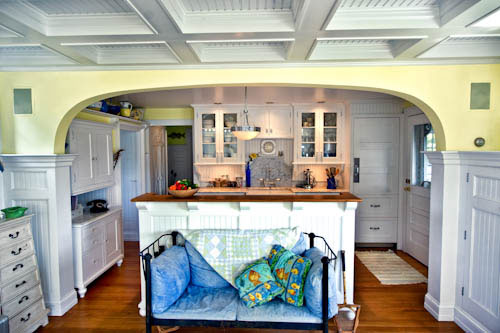 A new kitchen for a remodeled fisherman's cottage on an East Coast summer
resort island. The cabinets are built in the style of the early 20th century. 


  Remodeling a period home into a residence for today presents the remodeler with many challenges, one of the chief of which is creating a kitchen that doesn't break the historic spell of the place. People insist on all the modern conveniences, but don't want them conflicting with the overall period effect.

For the past 35 years H.P. Broom-Housewright, Inc. of Hadlyme has mastered the art of fitting modern kitchens into old homes of every period. Owner Harry P. "Skip" Broom says "My true love is helping people make the most of their dream of owning an old house, which ideally means getting involved in the restoration."  Skip is happy to work with architects, but the majority of his restorations are designed by himself, with input from his staff of expert craftsmen.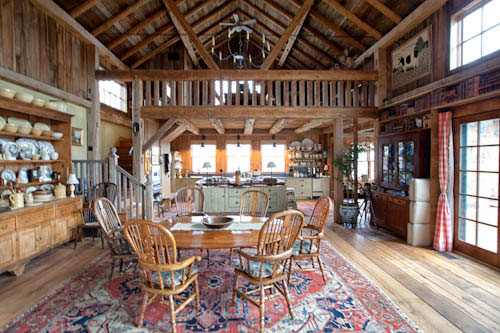 A rustic gourmet kitchen built in a reconstructed
Canadian barn now located in CT.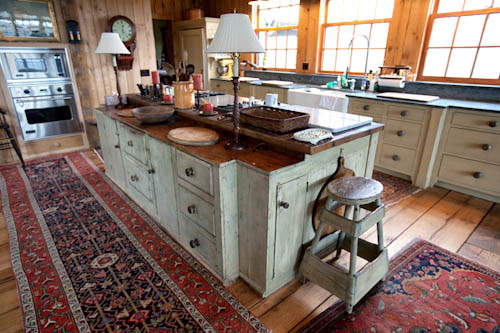 A multi purpose island made from an antique country store counter.
The new part of the island is painted to match the old counter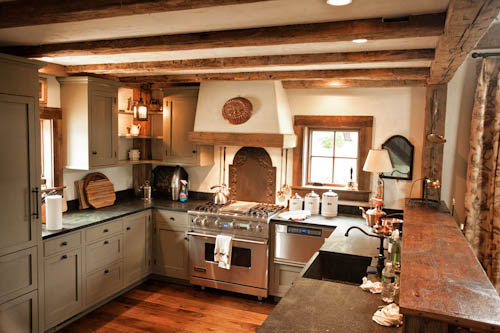 A new kitchen built for a CT guest house made to look like an old barn.
Note the use of an antique fireback behind the range.
The countertops and custom sink are soapstone.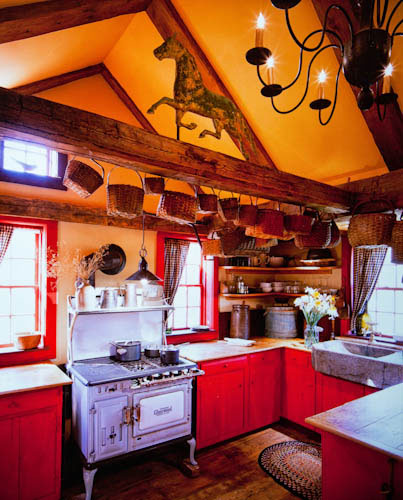 A cathedral ceiling kitchen updated from the 1950's. The homeowner had an antique stove converted to propane for modern use. The countertops are recycled 18th century pantry boards. The sink is  custom made of local granite.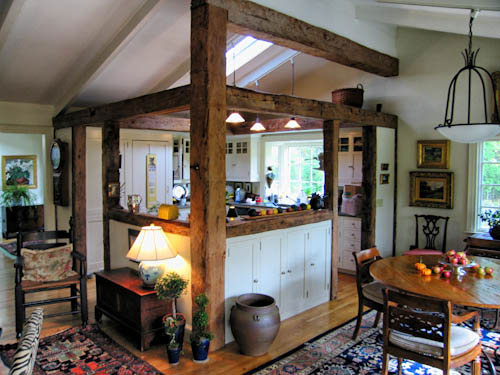 This kitchen was part of a total remodel of a 1970's Deck House. The kitchen is open to the dining area and living room but separated by the use of antique barn beams.
A large storefront type window allows for a great view of the kitchen garden
from the kitchen sink.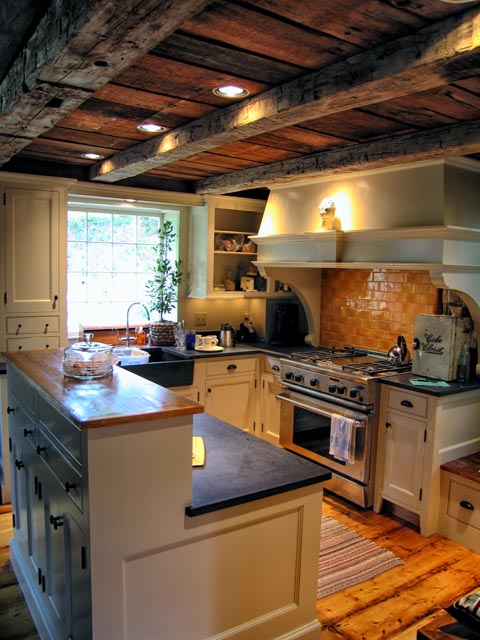 A kitchen in an 1800 center chimney colonial.
The ceiling is recycled beams and antique ceiling boards.
The countertops and sink are soapstone.