Home

Structural Products &  Services, Stairlifts
Furniture, Clocks, 
Accessories
Antiques, Folk Art, 
Fine Art, Auction Houses
Interior Design & Architecture


PERIOD  KITCHEN SHOWCASE
Photos by Skip Broom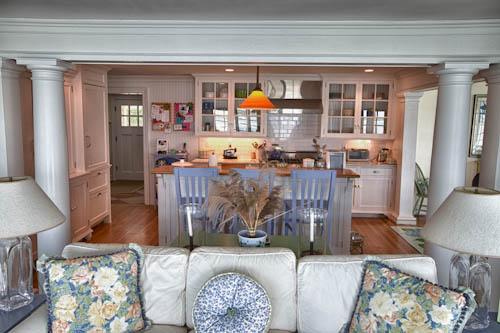 Turn of the century Shingle style house on Fishers Island, New York, c.1900.
Through the kitchen you can see the harbor


  Remodeling a period home into a residence for today presents the remodeler with many challenges, one of the chief of which is creating a kitchen that doesn't break the historic spell of the place. People insist on all the modern conveniences, but don't want them conflicting with the overall period effect.

For the past 35 years H.P. Broom-Housewright, Inc. of Hadlyme has mastered the art of fitting modern kitchens into old homes of every period. Owner Harry P. "Skip" Broom says "My true love is helping people make the most of their dream of owning an old house, which ideally means getting involved in the restoration."  Skip is happy to work with architects, but the majority of his restorations are designed by himself, with input from his staff of expert craftsmen.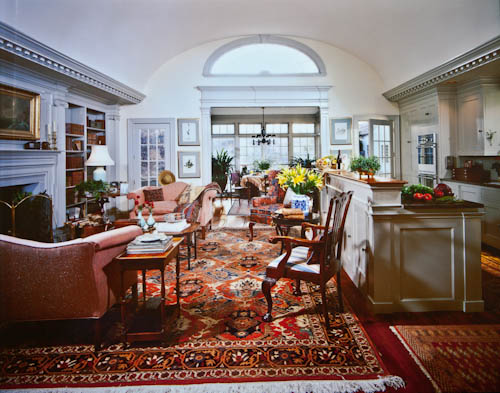 Great-room kitchen added onto the back of an 1800 Federal style
house in Lyme, CT. Wood flooring is period-correct.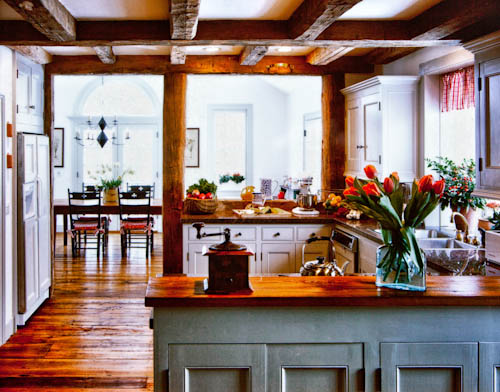 Kitchen added to 1750 gambrel-roofed house. Antique wood flooring
and granite countertops. Opens into little sitting area with fireplace.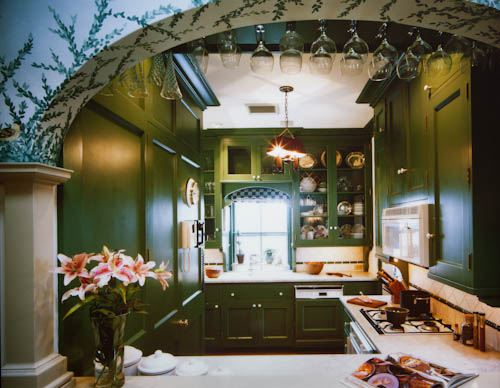 This kitchen was designed for a compact apartment on the
third floor of a mansard-roofed Victorian in Middletown, CT.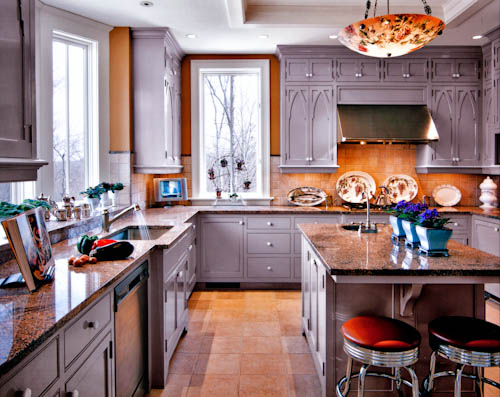 This award-winning new English Gothic styles house in
Deep River, CT was designed by architect Tony Terry
and built by H.P. Broom- Housewright, Inc.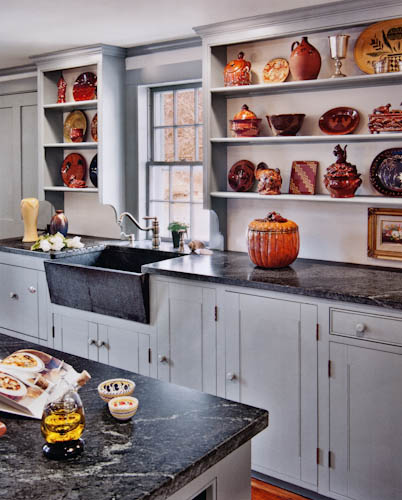 The kitchen in this 1730 Colonial in Chester, CT is painted
in traditional blue-grey. It features soapstone counters,
a custom soapstone sink, and ample shelf space to
display a fine collection of antique pottery.