Mansfield Drive-In Marketplace, eastern Connecticut's largest flea market, is open every Sunday rain or shine.  This writer was talking with vendor Lou Roberts, Jr. about a previous article I did in CTOldHouse.com in which I demonstrated how much you could find at the Mansfield Drive-In Marketplace, starting out with 20 dollars.

"I'll bet if you looked hard enough," Roberts said," you could start out with three bucks and come up with some good stuff."


No mention was made of any money in connection with the bet, but I decided to take up the challenge. For the next hour I made my way through countless tables and booths.

Here's what I came up with:

Circa 1960 10 inch "Valley Railroad, Essex, Conn." Commemorative Plate, made by Charles Brothers, Rockville, MD 
$1.00

DVD of 1987 IMSA Championship Drag Racing 
$1.00

DELL 1959 paperback, The Laurel Henry James, The Aspern Papers and The Spoils of Poynton
.50

Total $2.50

Just an example that demonstrates, in miniature, how big the bargains are at Mansfield Drive-in Marketplace.  Pickers are buying furniture here, then taking it up to Brimfield and selling it for three times what they paid. 

Who needs WalMart? Chances are Lou Roberts, Jr. has what you need on his table or on his truck. Lou was the winner of the 1965 Alfred E. Neuman look-alike contest.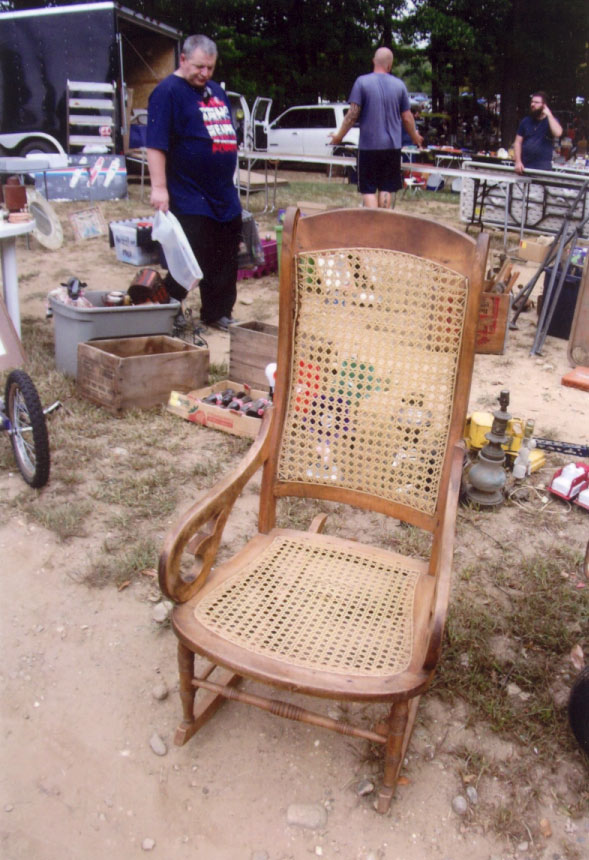 Unusual bargains await at the Mansfield Drive-In Marketplace on vintage American factory made furniture. Pickers stop here to load up for Brimfield.