Home


Structural Products &  Services, Stairlifts
Furniture, Clocks, 
Accessories
Antiques, Folk Art, 
Fine Art, Auction Houses
Interior Design & Architecture

HALE HOMESTEAD UPDATE
Photos by Chris Gurshin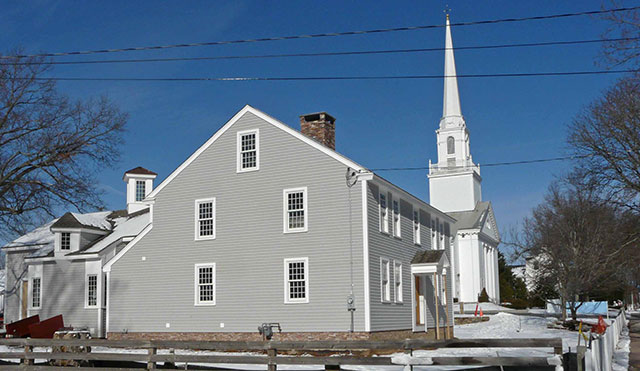 In our Spring 2017 issue, we profiled the initial stages of the restoration of the mid-1700s Thomas Hale Homestead in Glastonbury.  The house is owned by the neighboring First Church of Christ Congregational. The aim of the restoration is to create what will be called Micah House Chapel, which will be used for small weddings, funerals, music recitals, and other community events.
    The church raised $950,000 for the project, but dozens of volunteers have helped remove the walls, plaster, and flooring, and donned environmental suits to remove lead paint.  All this expense and effort is a fine example of extending an old house's life into the future of the town.
    We thought you would like to see these recent photos of how much progress has been made.