Home


Structural Products &  Services, Stairlifts
Furniture, Clocks, 
Accessories
Antiques, Folk Art, 
Fine Art, Auction Houses
Interior Design & Architecture
    Give noted Americana artist Christopher Gurshin enough time and he'll paint anything. Aside from his celebrated murals, he creates miniature houses, boxes of all configurations, cut-outs and who knows what else. About twenty years ago, Chris acquired a set of tin canisters and has recently been inspired to start painting them, each one all the way around with rural scenes. He is now working on the last and largest canister of the group.

Let Andy Warhol keep his Campbell soup cans. The real meal, for Americana enthusiasts, is on Christopher Gurshin's cans.

   
Four finished cans stacked in front of a display of
Chris Gurshin's art.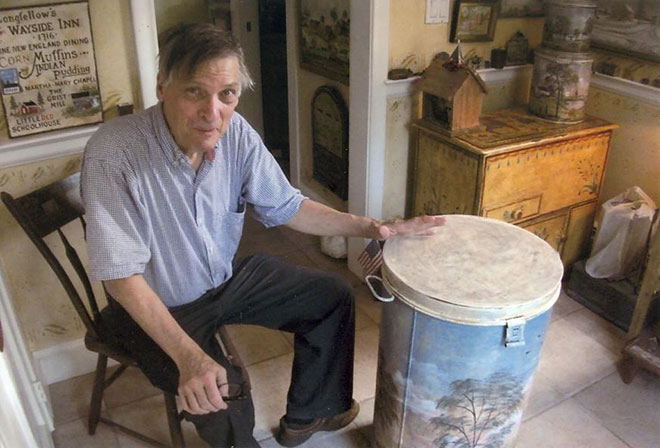 Artist Chris Gurshin with the unfinished and largest can.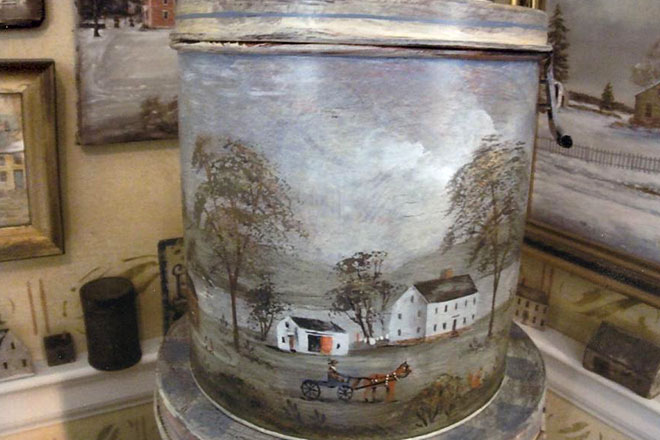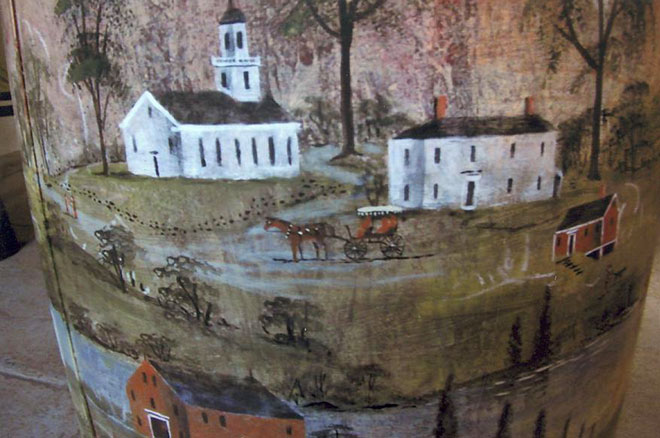 Every scene, all around each can, is deep in detail.