Home


Structural Products &  Services, Stairlifts
Furniture, Clocks, 
Accessories
Antiques, Folk Art, 
Fine Art, Auction Houses
Interior Design & Architecture
BOOK REVIEW By Max H. Peters
A Simpler Way of Life: Old Farmhouses of New York & New England
by William Morgan, Photography by Trevor Tondro
NORFLEET PRESS, INC.    $49.50
   This book is much more than a gorgeous coffee-table item, it is an unusually spirited expression of an attitude. Here we have a wealth of insight and information and great images, without a hint of dry scholasticism. In his chapter on the 1730 Benadom Gallup House in Ledyard, Connecticut, author William Morgan states "No attempt has been made to return the house to some mythical date or some imagined past." Something really exuberant is happening here.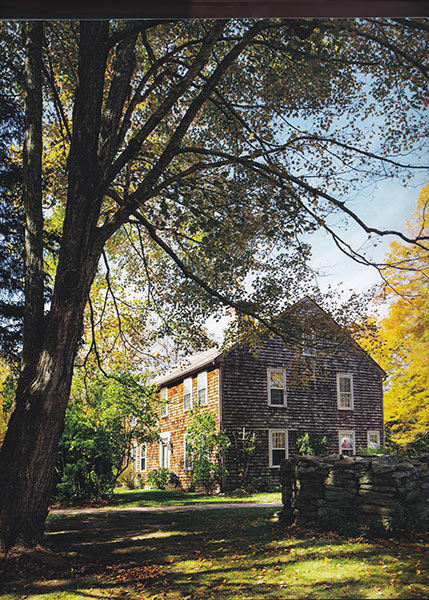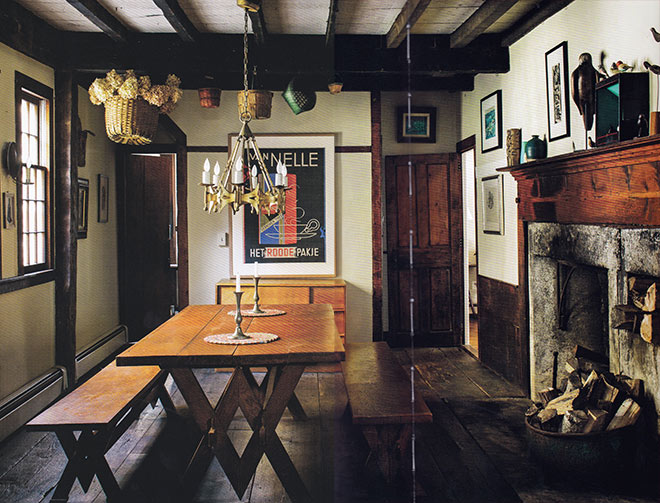 | | |
| --- | --- |
| Ralph Waldo Emerson wrote "Draw out of the past genuine life for the present hour." Profiling nineteen privately owned old houses, author Morgan and photographer Trevor Tondro approach these structures in the context of what Morgan calls "a search for the authenticities of our lives." Morgan reports that"these farmhouses ring true. They have a purity and simplicity that nurture an inner peace…Living with fine old things, greatly loved and cared for, is an opportunity to enlarge our understanding  of continuity on this green planet – of living and letting live – with a taming of ego and our nasty perchant for disposability. By capturing the ethereal, these houses offer an aesthetic purpose: the stewardship of the real." Morgan reminds us that "the current owners are as important as those who came before." | |
I have to admit that I was somewhat taken aback by some of Morgan's stinging statements, like "Gone are the spinning wheels and dark rooms of Wallace Nutting's idealized early Americana, not to mention the manufactured history of Colonial Williamsburg." As I read on, it became clear that Morgan was not criticizing Nutting and Colonial Williamsburg in the larger sense but in the narrow sense of them being ends in themselves to many people, rather than stations on the way to a flow of understanding.

New insight will bang against the doors of perception and will break them down if it has to. When the contemporary French philosopher Michel Foucault said of Jean-Paul Sartre that he was a nineteenth century man trying to imagine the twentieth century, it came across at first as a giant put-down. It was, instead, what Kant called Criitique, a vigorous expression of an irrepressible force of new insight. It can even be said that Foucault's remark was a factor in the Sartre revival. In the same way, reading this book puts Nutting and Colonial Williamsburg in a new and vital perspective.  As Morgan writes, "Beauty is not ignored, nor is it accidental, but arrives through necessity."
    A Simpler Way of Life is published by NORFLEET BOOKS , which was started by John Tucker in 1987, originally to produce exhibition catalogues, mainly for museums. John is a former managing editor for Interior Design magazine.