Home


Structural Products &  Services, Stairlifts
Furniture, Clocks, 
Accessories
Antiques, Folk Art, 
Fine Art, Auction Houses
Interior Design & Architecture

TWO "BIGS" AT OLDE NEW ENGLAND SALVAGE

In the antiques business, hand-sized pieces are generally referred to as "smalls," so I suppose we can call two huge stone pieces for sale at Olde New England Salvage in Bozrah"Bigs," with a capital B.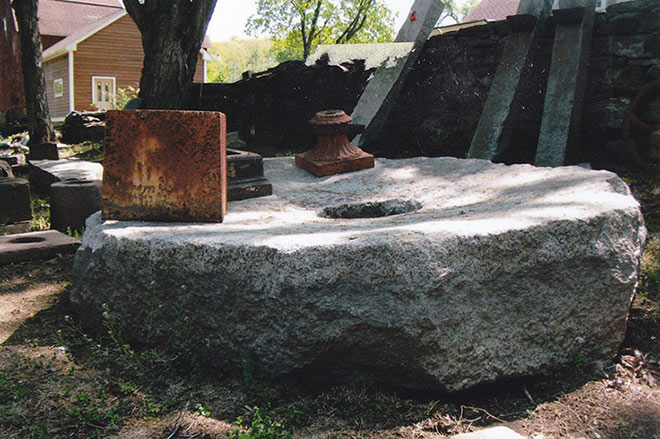 Actually, we are talking Enormous. The wheelwright  jig, hewn out of  Massachusetts  granite about 1800-20 is 6 1/2  feet in diameter, 16 inches thick and weighs three tons. (Forget about taking it home in your Toyota Tacoma.)  Once in place on the jig, wheels were heated then doused with cold water, causing the wheel to contract. This jig was buried who knows when and was dug up ten years ago.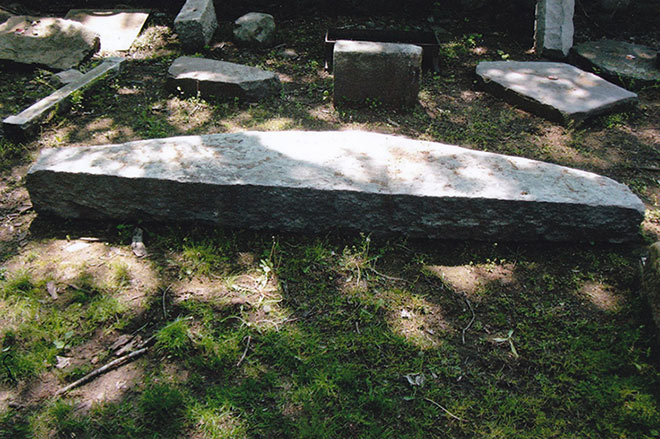 The barn ramp stone is also granite.  It comes from eastern Connecticut circa 1840-1850s and weighs in at 1600 pounds and is 10 feet long.