Home


Structural Products &  Services, Stairlifts
Furniture, Clocks, 
Accessories
Antiques, Folk Art, 
Fine Art, Auction Houses
Interior Design & Architecture

THE LAST OF THE PURITANS:
Long Society Meetinghouse, Preston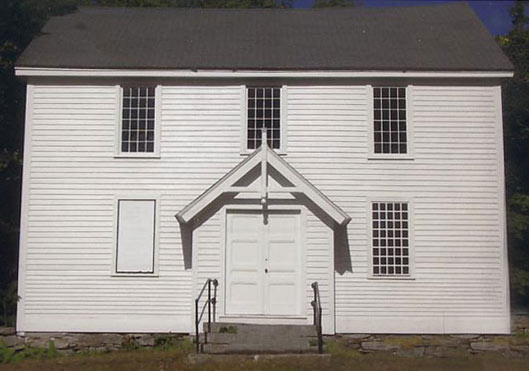 Long Society Meeting House, Preston, was built in 1817.
Austere and primitive, the Long Society Meeting house sits surrounded by a small cemetery on a quiet road in Preston. The building was erected in 1817, rebuilt from a 1726 building, and so is nearly two hundred years old, but it belongs to a tradition that reaches back in Connecticut history for nearly two hundred years more.

| | |
| --- | --- |
| Window restored by CToldHouse.com advertiser Gambrel Acres leans against wall, to be installed over the pulpit. | |
    Meeting houses, they were called, and they hosted town meetings, elections, schools, as well as worship. As often as not, the meeting house belonged to the town rather than the ecclesiastical society.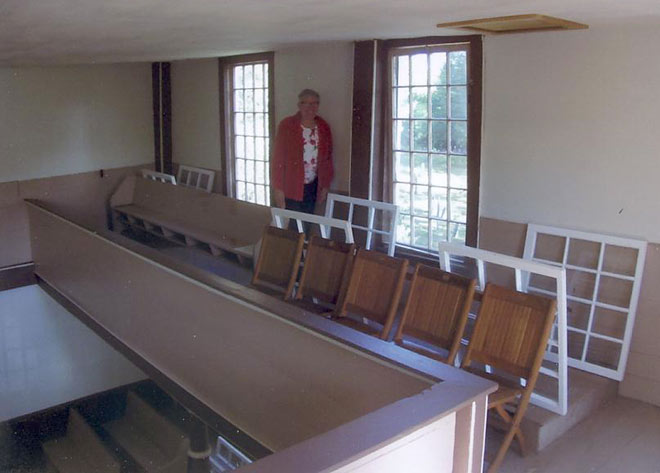 Preston Historical Society president Linda Christensen stands in balcony.

The Long Society Meetinghouse was listed on the National Register of Historic Places in April 1976. It has drawn the attention of scholars, architectural historians, and just plain enthusiasts for many years due to the pristine Colonial "broadside" meetinghouse style that it embodies in simplest rural form. The meetinghouse is cited in the registration papers as the only example remaining essentially unaltered, and one of perhaps a dozen in the country."Future generations might erect buildings called 'meeting houses,' reports the Connecticut Trust for Historic Preservation in Connecticut Preservation News, "but in terms of architectural form, they're churches. The Long Society Meetinghouse was truly the last of the Puritans."



The cemetery beside the meeting house has graves going back to the early 1700's, including Revolutionary War and Civil War veterans.



Thanks to Preston Historical Society President Linda Christensen for her valuable help with this article.