Home


Structural Products &  Services, Stairlifts
Furniture, Clocks, 
Accessories
Antiques, Folk Art, 
Fine Art, Auction Houses
Interior Design & Architecture

QUICK STOP AT LITCHFIELD HISTORY MUSEUM
   Driving through Litchfield and pressed for time, I couldn't help stopping and checking out the exhibit I'd read about, Thoughts, Words, and Deeds: Exploring the Litchfield Female Academy, which runs through November 26th.
The Litchfield Female Academy, commonly known as "Miss Pierce's School", was a pioneer in female education. From its start in 1792 until it closed it rigorously schooled over two thousand girls, including Harriet Beecher Stowe, who lived a few blocks up the street.
Admission to the museum is now free at all times.

Litchfield History Museum
7 South Street
Litchfield
Phone 860-567-4501
Open mid-April through November
Tuesday through Saturday 11 a.m. to 5 p.m.
Sunday 1 to 5 p.m.

You didn't mess around with this teacher.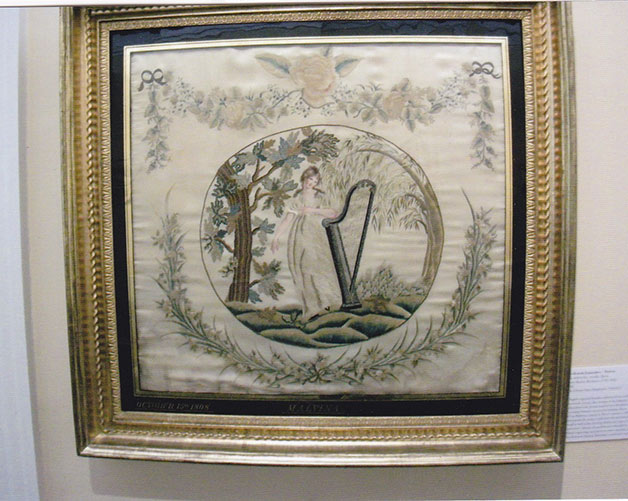 In female academies of the early nineteenth century, the creation of an elaborate, silk picture marked the culmination of a young woman's ornamental training. This piece, called Malvina, was created at Miss Pierce's School in 1808 by Susan Masters Blackman, age 15.