Home

Structural Products &  Services, Stairlifts
Furniture, Clocks, 
Accessories
Antiques, Folk Art, 
Fine Art, Auction Houses
Interior Design & Architecture
Imperial Decorating & Upholstering Co., Inc. is a family business that dates back to 1932. It was established by great-grandfather Joseph A. Gallinoto who learned the craft of upholstery in Florence, Italy. A lot of time has gone by and the business has been passed down from generation to generation. Keeping the quality standards high is their main focus, and employ the slogan, "Trust Four Generation of Excellence". Imperial is unique in this age of disposable furniture. Their clients often watch the crew through the showroom performing the lost art of upholstering.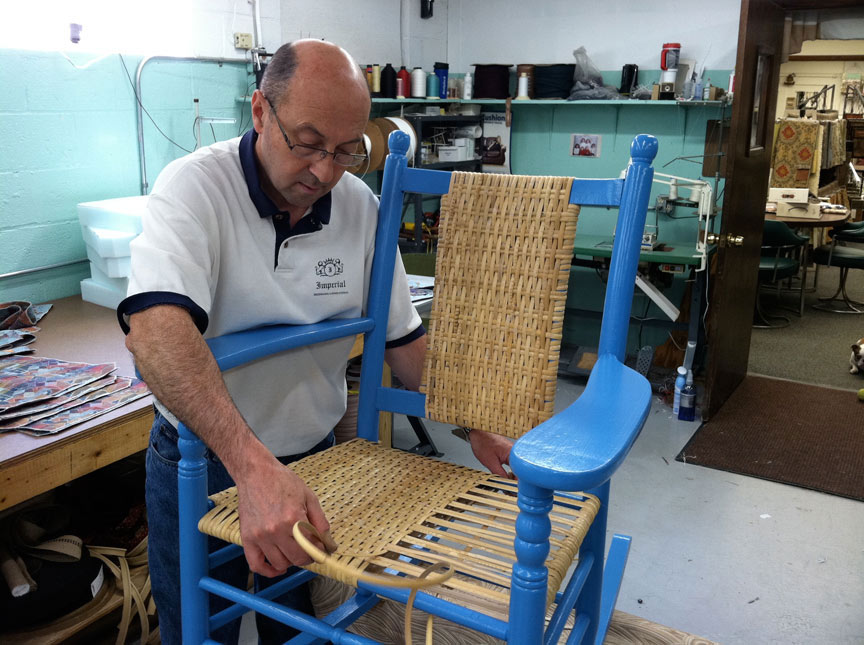 Caning a porch rocker

The Gallinoto family grew up in West Hartford. Michael A. Gallinoto, Sr. is 94 and now retired. "My father was a well respected man. They called him Judge because he was also a justice of the peace. He taught me everything about upholstery," said Michael.
His son, Joseph R. Gallinoto graduated from the old Hall High School in 1968. "My brother Mike Jr. helped out a lot when we were kids. It definitely took me longer to appreciate the art that was being created," said Joe. "I eventually took over for Mike Jr. in 1987. He had a successful real estate business that needed his full attention."
Joe's sons in the family business, Rob and Keith, grew up helping around the shop and learning subconsciously. They graduated from Conard High School in 1990 and 1994. Rob graduated from Western New England College in 1994 with a bachelor's degree in business, majoring in finance. "I thought I'd be wearing a suit and tie everyday but ultimately decided to join the family business. I prefer jeans and a T-shirt anyway," said Rob. Keith graduated from Central Connecticut State University with a criminal justice degree in 1999. "When we first came into the business we were the young blood," said Keith.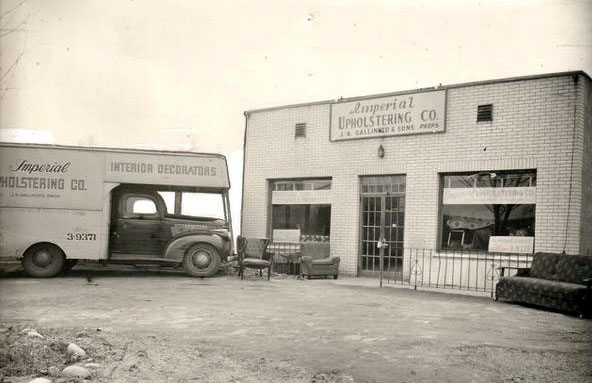 What has made Imperial such a trusted company? "There are several things that separate us from the competition," said Rob. "We are four generations of upholsterers that have experience doing the actual work. Selling fabric and farming the work out does not count in my book. We have all gotten our hands dirty over the years." Rob went on to say, "Our customers choose us for our expertise and we repay them with a meticulous attention to detail."
The business is ocated in the Elmwood section of West Hartford. The showroom and workroom are together in their 5000 square foot building on Prescott St. The showroom is open to the public and features all types of upholstery, drapery, and slipcover fabric. Teresa Muenkel is the designer on staff. She has 31 years of experience in interior design. She studied on Long Island, NY and specialized in window treatments. "I listen to the client and make it a priority to stay within the scope of their taste, comfort, and budget," said Muenkel. Services include re-upholstery, antique restoration, slipcovers, drapery, chair caning, furniture repair, and foam replacement.
Free estimates are given by email. Contact them at info@imperialdecorating.com.
Attach a photo with your inquiry and a prompt response will follow. More company information can be seen on their website imperialdecorating.com. The showroom is open M-F 9:00 am-5;00 pm, and Sat. 10:00 am-2:00 pm.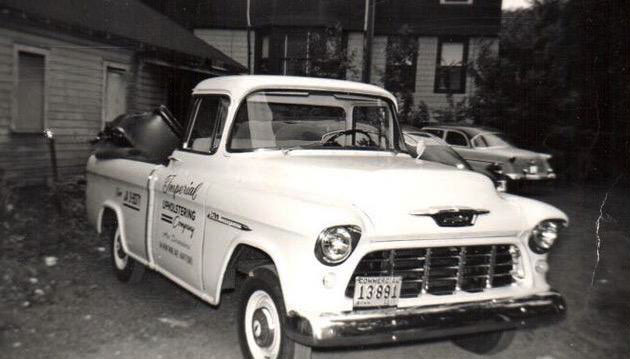 Four generations of the Gallinato family have dedicated themselves to the upholstery craft since the shop opened in 1932. Imperial Decorating and Upholstery is a living example of the Old World approach thriving in the present and into the future. Imperial's experience includes frame repair, horse hair, hand-stitched edges, tufting, channel backs, leather, coil springs and head trim, along with caning, rush, Shaker, and Danish cord seating.

Federal Era style "lolling" or 
Martha Washington chair



Tufted Victorian Chair
IMPERIAL  DECORATING  AND  UPHOLSTERING
41 Prescott Street · West Hartford, CT 06110
860-232-2277 · imperialdecorating.com