Home

Structural Products &  Services, Stairlifts
Furniture, Clocks, 
Accessories
Antiques, Folk Art, 
Fine Art, Auction Houses
Interior Design & Architecture


HYBRID VIGOR
Photos by Skip Broom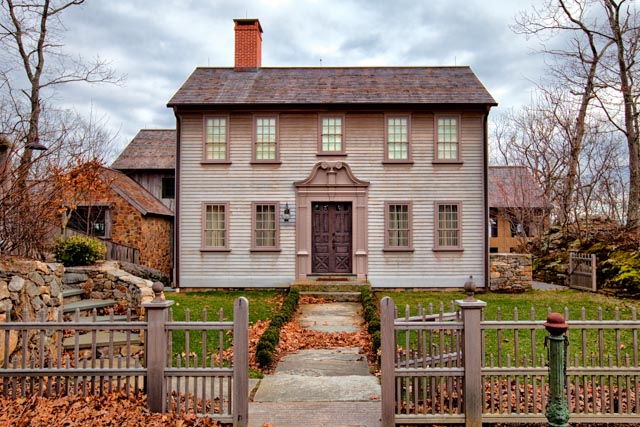 The entrance to the residence is a reproduction of the Mission House, a National Historic Landmark located in Stockbridge MA.

     Hybrid cars are becoming common, not so hybrid colonial homes. This house near the Connecticut shoreline is a combination reproduction 18th century colonial structure mixed together with an authentic 18th century barn.
    Working for his clients, a retired couple, Skip Broom  of H.P. Housewright, Inc. of Hadlyme came up with the design. Skip and his crew of master craftsmen have carried the design out in an inspiring manner.
    The term "hybrid vigor" is used in the cattle business to describe a cross-bred animal that is somehow more than a combination of its parents' traits. Looking at these photos, you can see how the concept of hybrid vigor can pertain to period architecture as well as the livestock industry.




Located at the end of the barn "Great Room" is a massive fireplace constructed of recycled stone steps from a local 18th century church.



The pantry houses the homeowner's collection of 18th century cookware as well as the unique copper lined sink under the window.





The kitchen,featuring a recycled New England country store counter, is nestled beneath the homeowner's loft/office.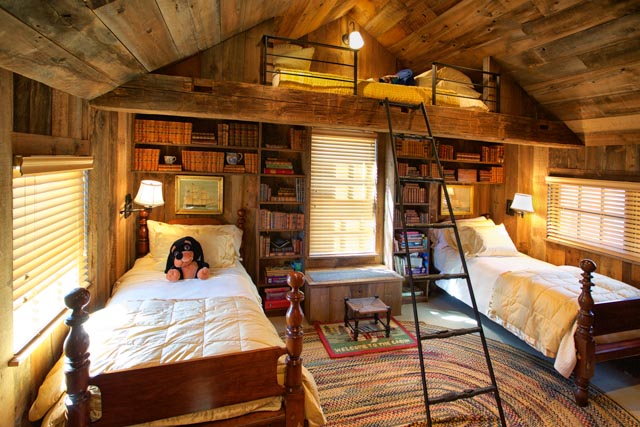 The grandchildren's rustic bunk room.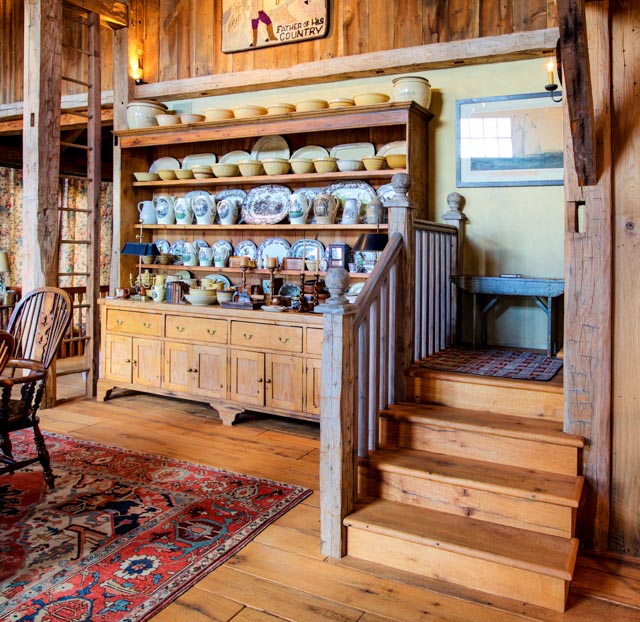 An antique pine hutch houses a collection of vintage pottery.