Home


Structural Products &  Services, Stairlifts
Furniture, Clocks, 
Accessories
Antiques, Folk Art, 
Fine Art, Auction Houses
Interior Design & Architecture

ONE OF AMERICA'S GREAT SHRINES TO FREEDOM IS IN DANGER OF BEING LOST FOREVER
by Max H.Peters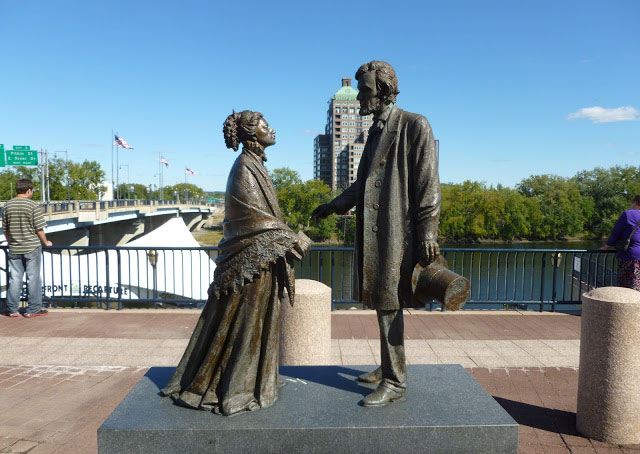 Time is running out for a vital piece of American history. The 1775 Litchfield, Connecticut house where Harriet Beecher Stowe was born in 1811 sits dismantled today in four storage bins. The house was deconstructed carefully in 1998, after serving for many years as a dormitory for a private school who had a problem with the cost of keeping the building up to code.
A local group was formed with the idea of saving the house and moving it to another lot in Litchfield. The group hired noted old house expert Virgil Rollins of Virgil Rollins Restorations in nearby New Hartford to deconstruct the house with the idea that it would be reassembled shortly.
In the late 90s there were a number of articles in The New York Times and the Hartford Courant on the community split that developed over the Beecher House, a split that culminated in a vote prohibiting the house going back up anywhere within the town limits of Litchfield.
Before it was closed, the Torrington branch of the University of Connecticut had discussed finding a place for the Beecher House on its campus.
Historians believe the Beecher House to be in a class by itself as historic homes go. Harriet Beecher Stowe, through her 1852 novel UNCLE TOM'S CABIN, was able to inspire a major portion of the northern populace to a moral belief in the creed of egalitarian liberty, a belief which today we take for granted as being at the vital heart of our American ideal. Abraham Lincoln, on meeting Mrs. Stowe, is supposed to have said "So you're the little woman who started this big war." The popular enthusiasm for egalitarian liberty lasted only a few years past the end of Civil War. The passion for egalitarianism was finally subsumed by the rank materialism of the Gilded Age.
Many people in Connecticut and across the US are hoping that the Beecher House will rise again, as a museum, a tangible touchstone for future generations of our most sacred American belief in equality. Virgil Rollins, who has never been paid for dismantling and storing the house, warns "Every year that goes by makes it harder to restore the house to its original condition." Virgil is hoping that some qualified individual or organization will, out of pure patriotism, step up to the plate. Virgil Rollins can be reached at 203-751-2100.