Gordon Brennan, owner of Gambrel Acres has been in the business of producing period style antique windows, doors, entrance ways and cabinets since 1985. He has been in the same location for nearly 30 years, having been born and raised in Killingly, CT.
Gambrel Acres produces historical millwork for local and regional builders and architects. Gordon's windows have been featured in homes in 'Early American Life' magazines.
All windows are Tru Divided Lite, and whenever possible, antique glass is substituted for modern, with a beautiful array of antique glass located right at the shop. He also incorporates a modern hidden weather-stripping, if desired, which helps keep the windows energy efficient, and is excepted by historical societies.
Windows, doors, entrance ways and cabinets are all designed in house, or built from customer or architectural designs. Gordon has shown that almost anything can be produced or reproduced, to the point of making his own, or having cutters made, to duplicate moldings or muntin
profiles. Often times customers will bring in a window or door that is decayed or damaged beyond repair. This is the type of work he enjoys most; working with people who know what they want and appreciate keeping their historical homes the way they were.
To discuss your next project, contact Gambrel Acres at: 860-774-3047 or gabrennan@sbcglobal.net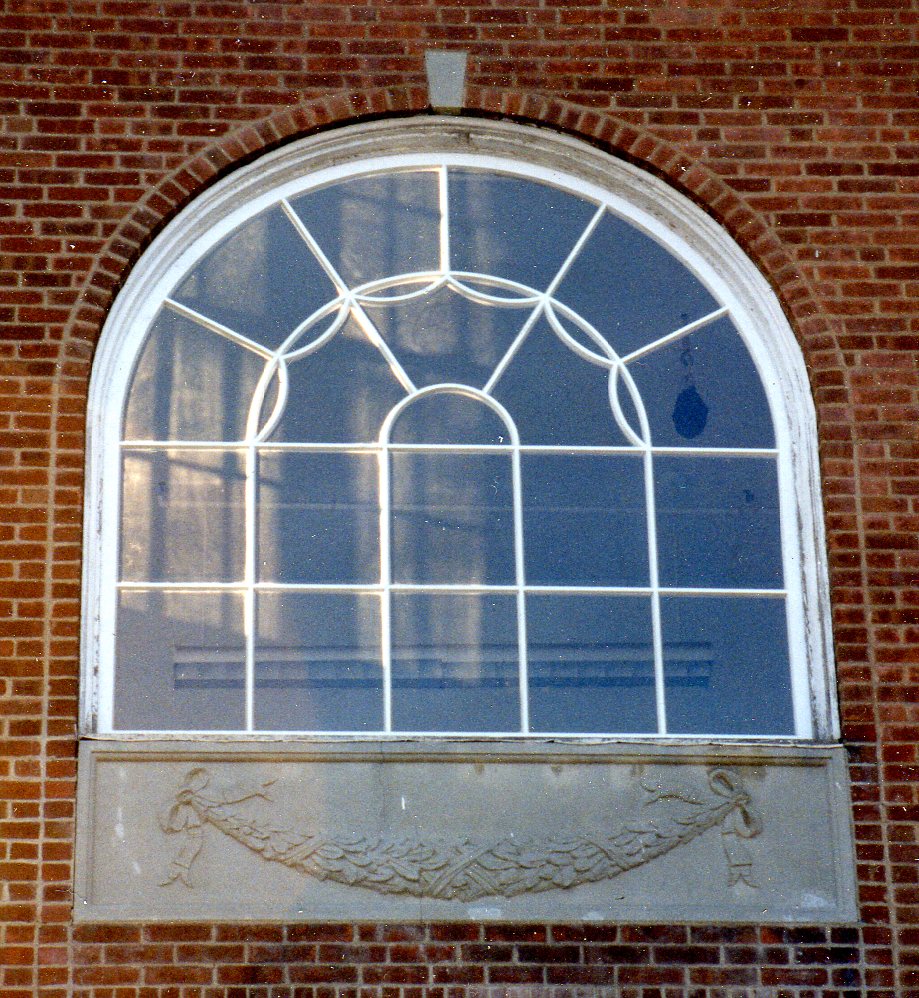 Killingly High School, Killingly, CT, built in 1908. The original window was damaged in a hurricane, and Gambrel Acres reproduced it to match its twin on the other end of the building.