Home

Structural Products &  Services, Stairlifts
Furniture, Clocks, 
Accessories
Antiques, Folk Art, 
Fine Art, Auction Houses
Interior Design & Architecture

CANNONS AT STONINGTON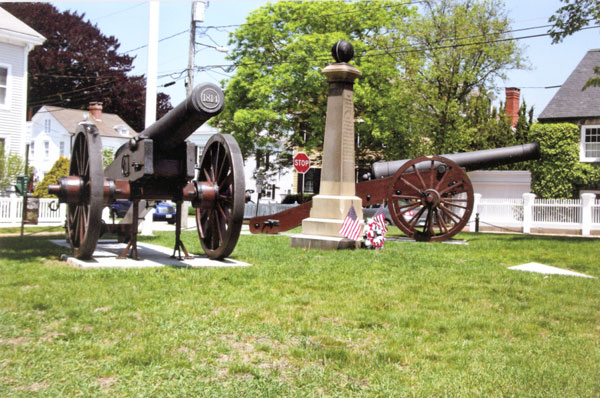 The cannons that sit on Cannon Square on Stonington Point are the actual ones that were used against the British in 1814 and, before that, in 1775.

In 1775, just before the Revolution, a British ship attacked Stonington in search of food. Locals refused to let the sailors land. These cannon were fired at the ship, which decided to leave. The anniversary of that event had been celebrated by Stonington people thirty-three times by the time the British returned, this time in four ships, in 1814. Out of a shed came the trusty cannons, and the results of that fracas are captured in this English ditty of 1815:
The shells were thrown, the Rockets flew,
But not a shell of all they threw,
Though every house was in full view,
Could burn a house in Stonington.
Now some assert on certain grounds,
Beside their damage and their wounds,
It cost the King Ten Thousand Pounds
To have a fling at Stonington.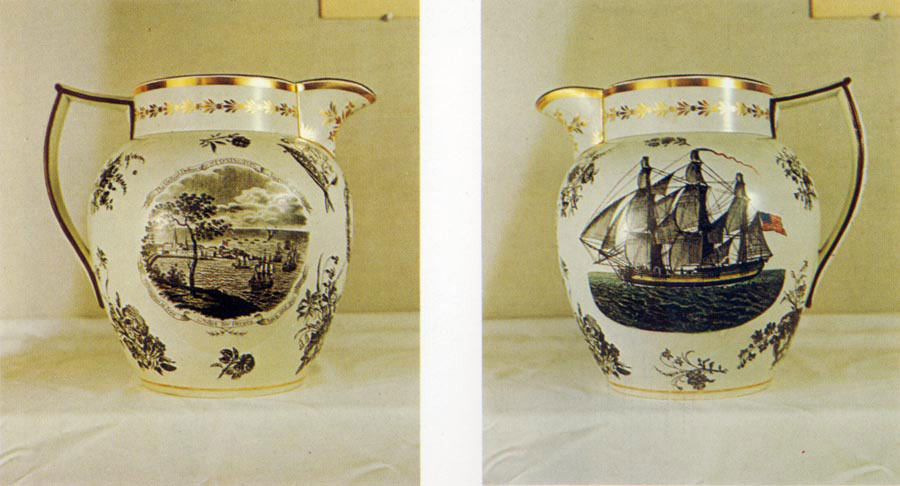 Left: "Gallant Defense of Stonington" pitcher is printed in black and gilded. Made by Herculaneum Pottery in Liverpool circa 1815. (Mattatuck Museum. Photograph by Charles Klamkin.)
Right: Reverse of Stonington pitcher has colorful print with enameling of ship flying American flag against the wind. (Mattatuck Museum. Photograph by Charles Klamkin.)