Home

Structural Products &  Services, Stairlifts
Furniture, Clocks, 
Accessories
Antiques, Folk Art, 
Fine Art, Auction Houses
Interior Design & Architecture

CT HORSE FARM GUEST HOUSE by  Max H. Peters
Photos by Skip Broom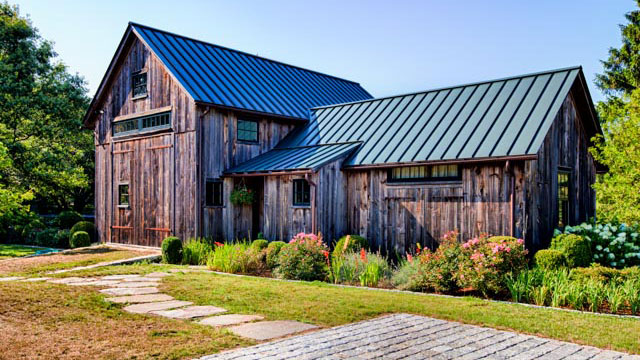 Guesthouse overlooking a pond was made from materials salvaged from several colonial era buildings that were torn down.
The passion for old houses has the tendency to loosen up whatever gifts a person may possess. Skip Broome designed and built the guest house showcased here. He also took these photos, entailing another dimension of architecture, into a further aesthetic range. In fact, the first time I heard of Skip he was recommended to me as one of the best photographers in Connecticut. It was only after I met him that I learned about the many old houses he has saved and breathed new life into.



To create the dome ceiling, a 20 foot long hole was drilled through this old beam, a steel rod was inserted and both ends were bolted with   plates on the outside.




The house is filled with colonial antiques. Notice the c.1750-1770 swing-leg table and the woven-seat Queen Anne armchairs c. 1750-1770.
   The floor is made from old barn siding.

Some twenty years ago an older couple had Skip build them a house on their horse farm in southeast Connecticut.  Eight years later the couple called Skip back to the horse farm to build them a guest house. Skip used materials salvaged from a number of 18th century houses.  The photos glimmer with insight as atmosphere, the past as a reminiscence of the future.
"Every nail driven should be as another rivet in the universe, you carrying on the work."

- Henry David Thoreau



An antique fireback was installed behind the stove. Counter tops are soapstone and the sink is custom soapstone.




Chair at far left is a Heart and Crown c.1745-1765, crafted in southern Connecticut.




What stories the c. 1740-1760 "courting" mirror could tell, if only it could talk. 
H.P. Brooom Housewright, Inc.
hbroom@comcast.net
860-526-9836