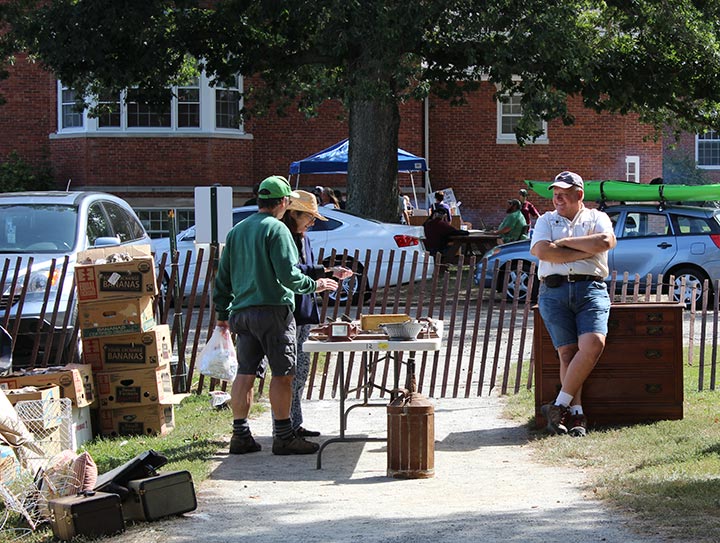 Glenn Pianka at the 50th Annual Lebanon Outdoor Antiques Show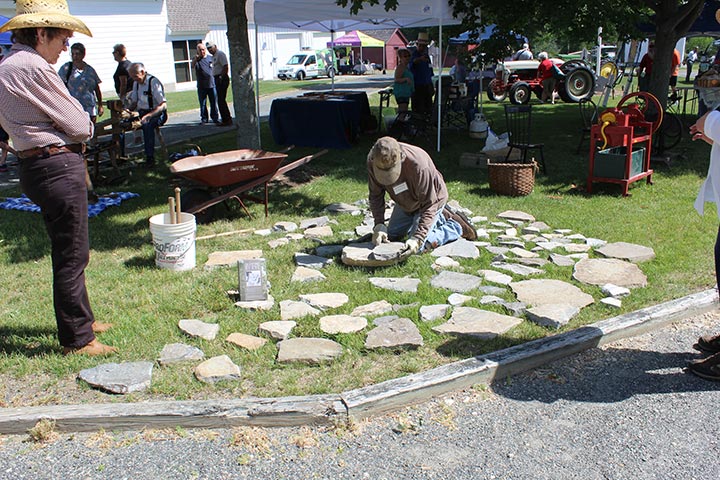 Second Saturday in Lebanon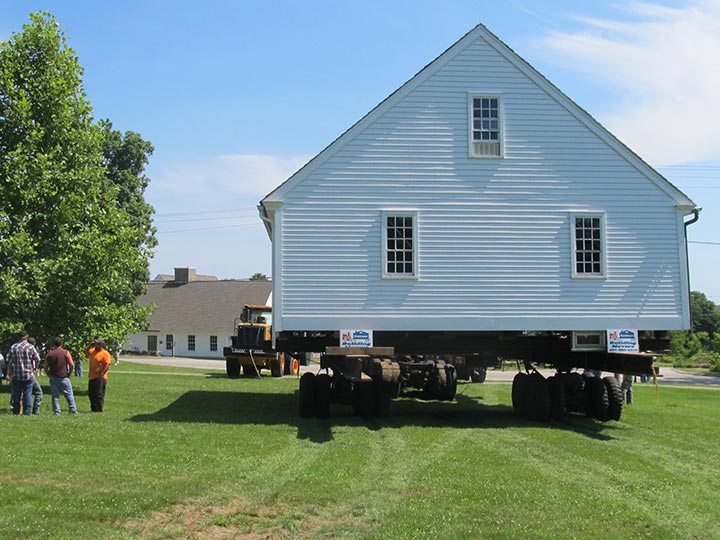 Moving the Beaumont House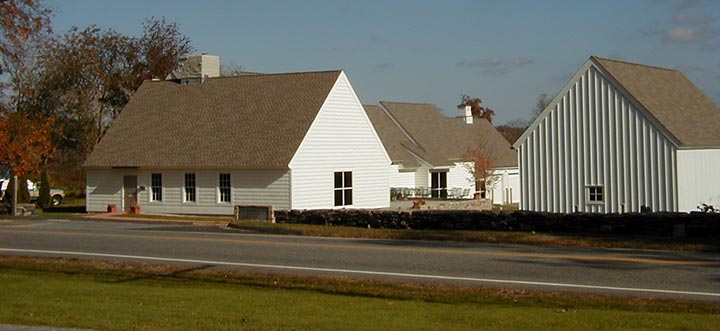 The Lebanon Historical Society Museum
   On Saturday, September 24th, the Lebanon Historical Society held its 50th Annual Outdoor Antiques Show. "We had fine weather," reports Glenn Pianka, owner of Lebanon's Olde New England Salvage Company and president of the Lebanon Historical Society since 2011. "It was a great show."

Glenn's involvement in the Historical Society is hands-on, as in operating a back-hoe and moving buildings. He recently oversaw the moving of the 18th century Beaumont House to the Historical Society's complex of buildings at its museum center. Having grown up around these parts, Glenn regards all his activities, his business and with the Historical Society, as forms and degrees of curating. A twenty-year veteran of the Connecticut State Police, Glenn is a determinedly level-headed guy. It's Lebanon that has captured his attentions, as it has done it to the many others who work so hard to preserve the extraordinary ambiance of the town.

If you have never walked down the mile-long Lebanon green in the fading light of an autumn afternoon, I pity you. It's easy, using your imagination, to smell hundreds of loaves of bread being baked to feed the French soldiers who camped here during the Revolutionary War. As you walk you look out at vistas essentially unchanged for two hundred and fifty years.

Historic, yes, but the houses, old as they are, are stronger and, to many, more attractive than the ones built today. Lebanon the town is no museum: life goes on here much as it does any other place-but what an atmosphere to live it in. As for me, you can have Paris, you can have Rome, I'll take Lebanon, Connecticut any day. Nuts? I'm one of many. I am deeply envious, in a positive way, of those who have managed to make their home there.
We wish to thank Grace Sayles of the Lebanon Historical Society for her help with this article.